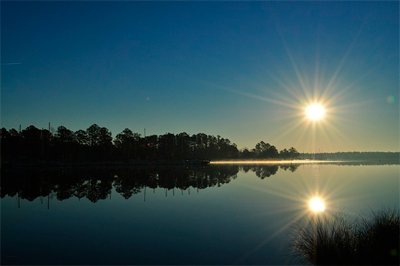 "I hope you don't mind, but I just have to detour and see if that sign is for real." I found a dive buddy in Cabo San Lucas and we were off to Cabo Pulmo for a day of diving; an hour and half away, much of the journey on washboard roads that are often diverted by rains. We were moving slowly over a mostly sand dirt road when I spotted an AA sign on the side of the road with an arrow pointing to a cow-crossing and open gate. We jumped over the gate and shortly the road opened to the beautiful bay ahead. There, up on the side of the road four men sat under a palapa. I spotted the blue Big Book immediately and introduced myself. That was 22 years ago. My friend Bob has 32 years sober and recently told me one of those same men had a stroke a few months ago while in San Diego, and as soon as he was better returned to his oasis and home group on the East Cape.
"Let's just look in basement windows of churches…we're bound to find a meeting." My friend Shirley and I were enjoying the beaches of the Florida panhandle, and I was committed to 90 meetings in 90 days. One of my closest supporters, Shirley was more than willing to look for a meeting with me. Sure enough, there, peering in the basement window of a clapboard white Baptist church we eyed a meeting going on. I have to admit the southern accent was surreal and funny to me…the rest was home.
Sundays in Bali the meetings are held in an open air dining room separated from the restaurant, on the head of the beach. It's hilarious when tourists sit down to eat and hear the raging disclosures from the speaker. In town you can grab fellowship or a meeting in the Indonesian/English speaking Alano club…meetings all day long. And the food is fabulous!
On the big island of Hawaii the lava flows not far away from the circle in the sand.
Brisbane, south of San Francisco, the meeting is held in a bar at 9am, and while we share our stories over pancakes, the hum of the few boys at the bar relieving their shakes and sweat with a shot and a beer were eventually ignored.
In Paris, ironically, there is a spiritual meditation meeting in the headquarters of the Communist party. You will know it by the red lacquered doors.
"Would the friend of Bill W. please meet John at Gate 38." This was the announcement on the loudspeaker of an airport I've since forgot the name. I was curious and went to Gate 38, and there was already a circle of friends around John.
Last year I was in Peru. I wanted to see and visit the Amazon and at the mouth of the river is a small town. There is a walk along the river down below the street that runs parallel to and leads one to the slow brown river. There are no guardrails. We stumbled along looking for a path to the walkway, and there perched in the falling hillside was a building advertising Alcoholics Anonymous meetings inside. No anonymity there! (By the way, language does not hinder the feelings and fellowship expressed by members anywhere).
Clients from Crossroads enjoy one of the most beautiful meetings in the world, in the ruins of a British fort high above the turquoise bays and yachts peppering the harbors. Sober Antiguan AA members, Crossroads clients, and AA members from all over the world meet on Sunday mornings to speak the language of the heart in this spectacular setting.
It is my habit before I leave for a trip, to look at the AA meeting schedule of whatever city or town I am planning to visit I love to travel and have been attending and reaping the benefits of AA/NA and any other A, as my first order of business and sober fun for 28 years. Before there was the Internet, one could call the Central office in NY for a list of international meetings. Or you could just show up in the city or town and call the local rehab or hospital for a list of meetings in the area. Churches, hotel concierges and police departments suffice when there are no treatment centers. AA is Everywhere…even listed in the yellow pages.
When I was leaving rehab in 1986, I had a trip planned to Kauai with my current boyfriend of the time. John C was in the travel business and it would be a first class affair. I did not want to miss it. My counselor and the treatment team completely objected to the idea of leaving the Care Unit to head off on holiday to Hawaii with a drinking boyfriend. I wouldn't budge, and insisted I would be going no matter what. Self will run riot. After multiple calls on the carpet and into my primary counselor's office we made an agreement. I would go to a meeting every day. I would have my own car so there would be no dependency on the boyfriend to get me to a meeting. Actually, I had to design a relapse prevention plan for my trip. This assignment and the subsequent attendance with my fellow 12 steppers set in motion a sober lifelong commitment and plan for all the places I travel. Before I go I check out where there are meetings close to where I am staying. I email or call the contact person always provided no matter where I go. I make a point of going to a meeting as soon as I get to my destination. This is invaluable in so many ways.
I like to say "AA is the best travel and destination management in the world." I learned this right away in those first fragile weeks of sobriety. The people at the meeting live where I am taking holiday. They know all there is to know of where I am visiting. They also know me. They understand and support whatever situation or flood of emotions travel can stir. They certainly understand temptations, the loneliness that can lead to dangerous withdrawal and isolation, feeling alienated with those I travel, dealing with others intoxications and just accepting life on travel life's terms. That first trip after rehab to Kauai I chose to spend more time with my new AA friends rather than John C and his golf buddies. I had so much fun with the meeting members that I remained on the island for a month after John C left for home. That relationship ended. He tried to support me by not drinking and became a controlling, OCD, dry drunk. He was only staying sober for me, don't cha know…
It's funny. I've lived in expat communities in Mexico, Bali, Antigua and Paris, and after a while we get tired of each others' stories. And then, a visitor introduces themselves, and it's a competition to take the visitor hostage to show them our home.
It is so easy to grow the thoughts that can lead to a drink or drug. "No one will know." The swish of the door of the plane, 38,000 feet in the clouds creates an ideal anonymity for relapse. Recently, I had a difficult trip from Paris to Miami. By the time I got to the hotel I was hungry, angry, lonely and tired… all at the same time. I was riding a glass elevator after the bellboy gave his sympathetic apologies for all my travel troubles. He informed me it was happy hour with free drinks and hors d'oeuvres. Alone in that glass tube watching the vacation revel of the people below enjoying their cocktails, I heard that old voice, "No one will know." 28 years later and it's still there. I got to a meeting on the phone. Things are different now. I can go to a meeting in China, Poland or Poughkeepsie online. I can call members with Skype and meet face to face. I can make plans to be met as soon as I arrive at any destination in my chair at home with the Internet.
AA is a net. Lots of people all over the planet waiting to catch me, or you, and keep us safe and sober while providing a unique time in a foreign land. There we find the same comforting principles and suggestions; as well, the same feelings, all over the world.
https://www.aa.org/aa-around-the-world
www.alcoholicsanonymous.9f.com/meetingworldaa.htm