A. Jerry Simon, MD, ISAM Certified | Medical Director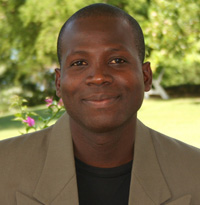 Dr. Alfanso Jerry Simon is a member of the American Society of Addiction Medicine. He is Medical Supervisor at Crossroads Centre Antigua, responsible for the oversight of all medical services. Dr. Simon graduated as a physician from the Institute of Higher Learning of Medical Sciences, Villa Clara and completed his internship at Hospital Millian Castro in Villa Clara, Cuba. He has worked extensively in Internal Medicine and has acted as House Officer at Holberton Hospital. Dr. Simon has further served as Acting Medical Superintendent at Clear View Psychiatric Hospital for five years and has been the Medical Director at the Antigua and Barbuda National Stroke Association Medical Center (NSA) for six years.
He is an active lecturer at a number of medical, pharmacy and nursing schools including the American university of Antigua and The Antigua State College. In addition to this he writes a Society and Health column for several Caribbean journals. His community involvement includes being the Health Secretary of the New Bethel SDA Church, Youth Development Officer of St. Paul's District and he is the physician for the Liberta Sports Club.