Residential Rehabilitation Program
Our international inpatient substance misuse treatment centre provides holistic treatment customized to heal the mind, body and spirit utilizing the 12-Step program and trauma therapy as the guiding principle for recovery.
COST
Our rates are affordable and inclusive of all treatment services, accommodation, the family program, meals, transportation, and aftercare support. We provide financial assistance and scholarships to those who cannot afford the full cost of treatment and genuinely want to start their journey to recovery.
"My time here at Crossroads lived up to my expectations. It was a very learning and fulfilling experience. The facility is amazing, the food is excellent, and the staff were professional and caring. I would highly recommend Crossroads to anyone who needs help to steer out of the storm."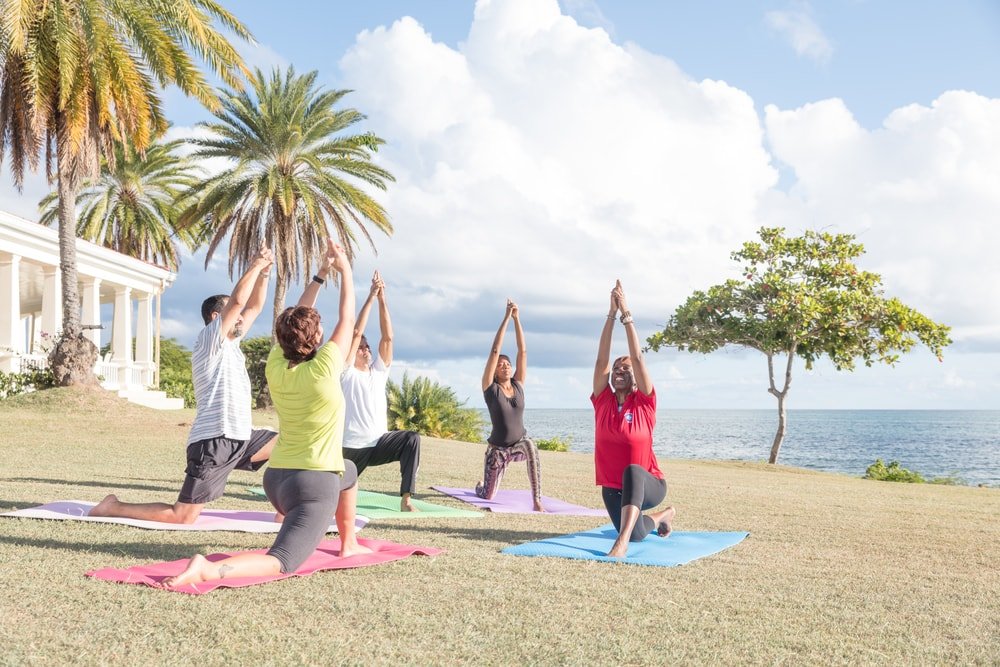 Our Residential Rehabilitation Program
Crossroads Centre Antigua utilizes proven therapies combined with mindfulness, fitness, and nutrition counseling to create customized holistic treatment plans for each client.
Our inpatient treatment center is client-centered, addressing the individual needs of each client, thus providing the solid foundation needed to sustain recovery.
Lengths of stay range from 30 days to 90 days, with treatment plans assessed every two weeks to ensure our clients are always in the right phase of treatment at the right time.
Inclusion Criteria
Individuals must be 18 years of age or older.
Individuals must have a primary diagnosis of substance dependence.
Individuals with dual diagnosis welcome, but must be mentally and physically stable enough to fully participate in treatment.
Individuals must have a valid passport for traveling.
Assessment
The client will be assessed via phone or an online platform. Appropriate clients will be notified immediately of approval and assisted with their admission arrangements. Clients can arrive any day or time of the week to begin their treatment.
Schedule
Each client will be provided with a weekly schedule that captures their activities for the period of enrollment.
Residential Inpatient Addiction Treatment Program
Standalone medically supervised detoxification program
Residential inpatient addiction treatment program
24-hour Nursing Care and Medical Doctor care on-site
Psychiatrist – tele-medicine care
Assessments – physical, nutritional, bio-psychosocial, psychiatric, psychological, and spiritual evaluation
Nutritional counseling and customized meal plan with a dietitian
Therapies – CBT, Mindfulness, DBT, Motivational Interviewing
Trauma therapy using EMDR
Holistic program – yoga, acupuncture, fitness training, experiential therapy, meditation
12-step support groups along with big book and basic text study
Education on the disease of addiction and life-skills
Didactics using the 12-step based model
Smoking cessation program (elective)
Family program
Continuing care placement plan
Continuum of care for up to 2 years after discharge
Introduction to Alumni chapters and aftercare support
Customized To Fit Your Needs
We welcome all clients motivated to begin their recovery journey. Our comprehensive assessment of each client ensures that our program is suitable to their needs and provides the best opportunity for successful sobriety. Our inpatient treatment center provides effective sub-acute levels of care designed to improve client's quality of life, relationships, careers, emotional, and physical well-being.
Therapeutic Program Descriptions
Combined with our programs, we offer complementary therapies to improve the overall quality of life while promoting physical and emotional health.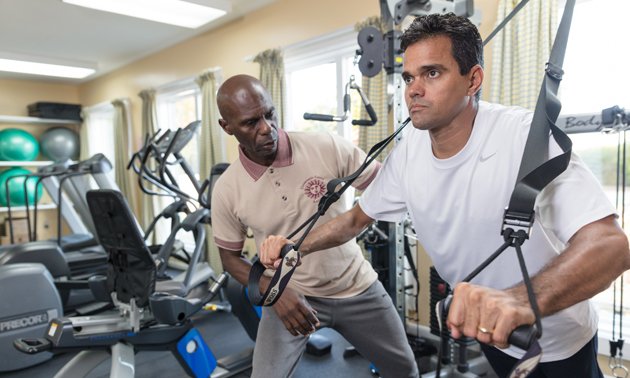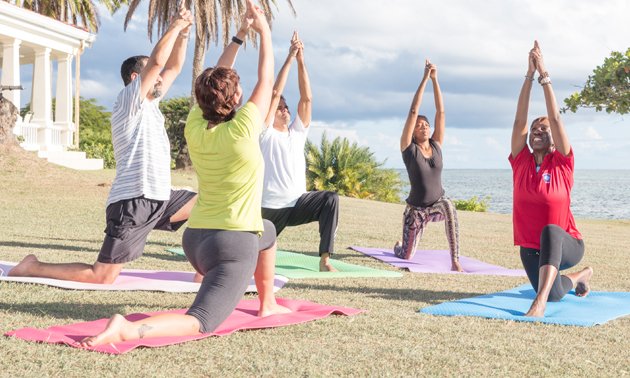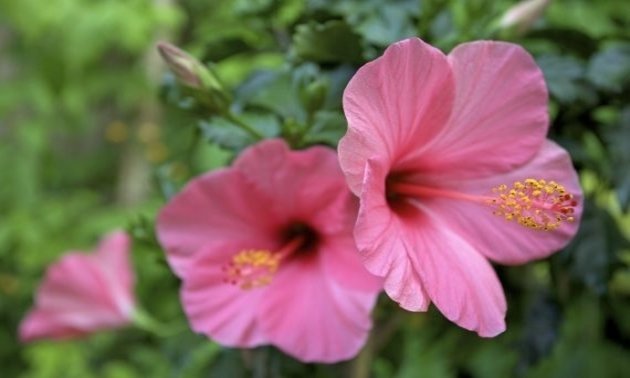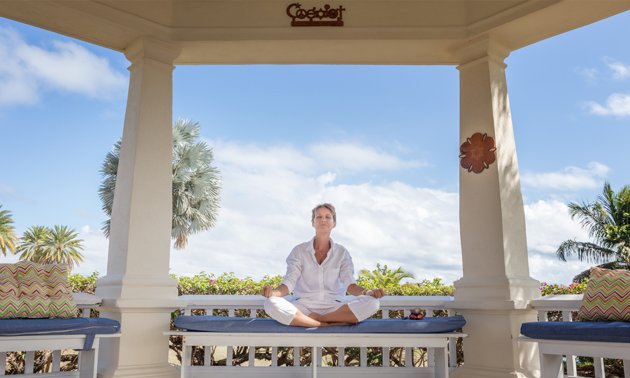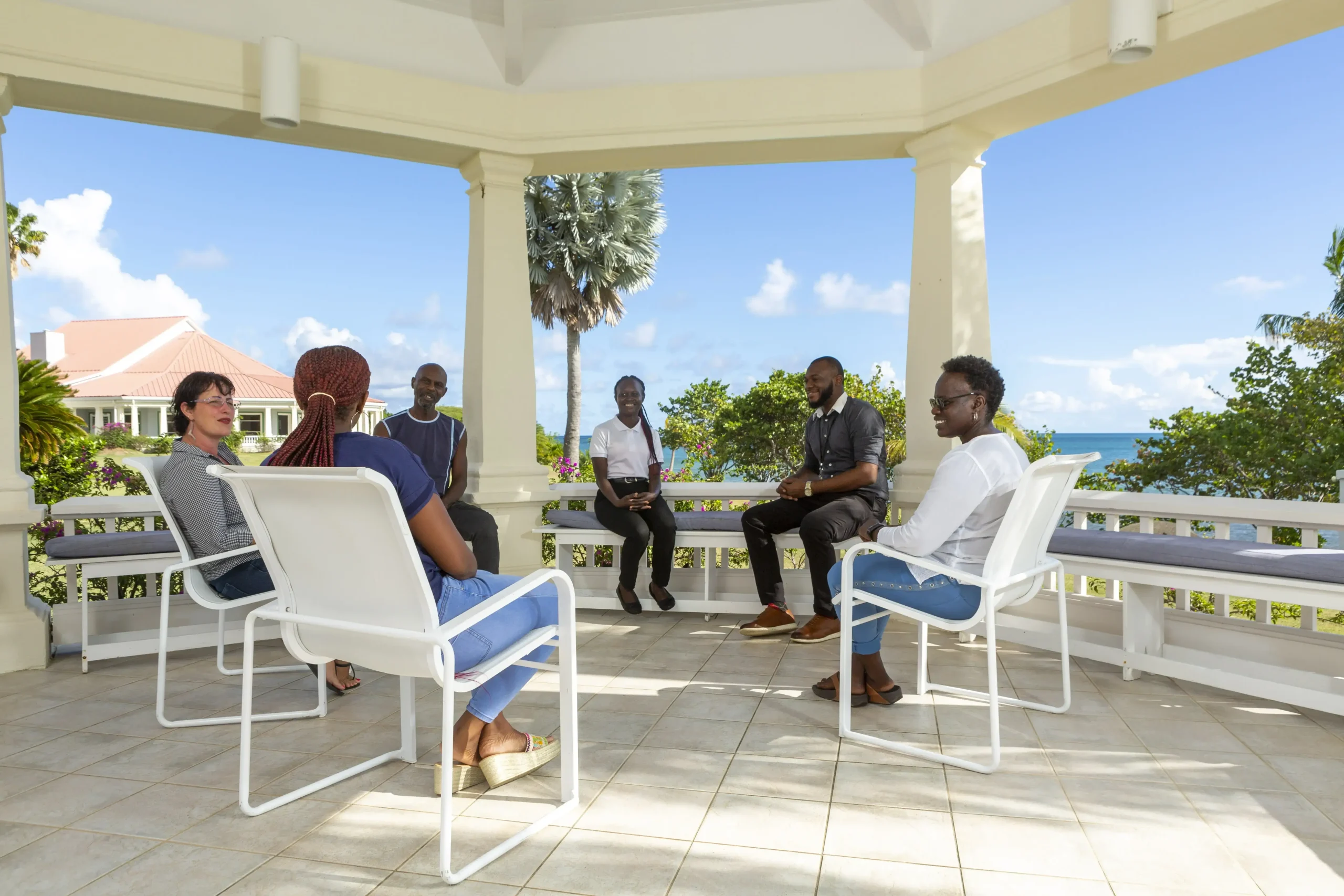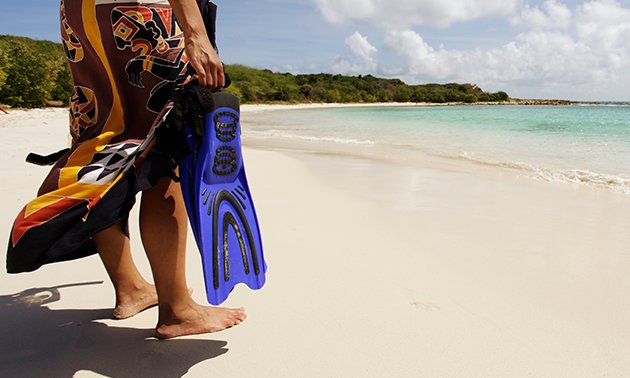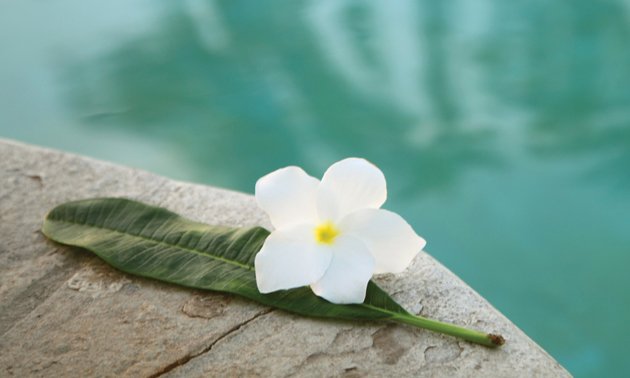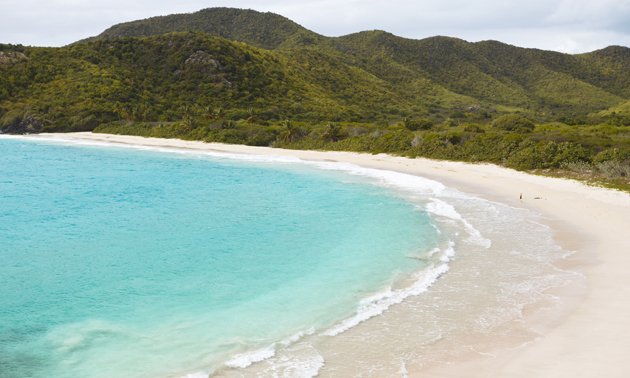 Fitness
Our certified fitness instructor works with our medical staff to assess the appropriate level of fitness activity for each client.
Nutritional Assessment
Learning how to make the right dietary choices is key to developing a healthy lifestyle. All clients meet with the Crossroads Antigua nutritionist to assess their nutritional needs. Our nutritionist and culinary staff work together with our clients to help them achieve balance through nutrition.
Massage Therapy
The use of massage therapy is particularly ideal during the detoxification process and assists clients with symptoms of sleeplessness, anxiety and muscle discomfort.
Yoga
Yoga is a system of exercise, breathing and meditation, with the goal of achieving harmony in body, mind and spirit. We have found that a yoga practice helps bring the body to a state that is receptive to healing and rejuvenation.
Auricular Acupuncture
Acupuncture has many benefits, including assisting with detoxification, anxiety, sleeplessness and in helping clients to better experience the body, mind and spirit connection.
Spiritual Development
Our spiritual counselor is available to meet with clients to provide additional guidance on recovery and to act as a gentle facilitator on the spiritual aspects of 12 Step programming.
Individual and Group Therapy
Our therapists are trained in evidence-based treatments for addiction and co-occurring disorders. We utilize 12 Step work, conventional therapies, experiential therapy, art therapy and trauma work, as well as adjunctive holistic groups such as exercise, aquatics, acupuncture, massage and yoga.
Trauma Therapy
Clients participate in two extensive didactics on the nature and treatment of trauma. For those individuals who need more intensive work, individualized treatment plans can be designed to begin the healing and recovery process.
Experiential Therapy
We encourage off-site volunteer opportunities, supervised excursions and AA meetings for our clients to relearn basic social experiences in the real world, while still receiving safe and sound therapeutic support.
Holistic Approach to Pain Management
Crossroads offers a holistic approach to pain management for clients who are recovering from addiction. The program includes experiential therapies and a therapeutic team that works with clients to create a customized program to address their physical limitations and needs. By taking a comprehensive approach to pain management, Crossroads can help clients find long-term relief from their symptoms while also supporting their recovery journey.
Cognitive Behavioral Therapy
Skills training in cognitive restructuring is essential to help clients recognize and change negative thoughts that lead to catastrophic feelings and extreme destructive behaviors.
Mindfulness-Based Relapse Prevention
Mindfulness, through the practice of meditation, enhances self-acceptance and compassion, present-centered awareness, psychological flexibility and gratefulness. These are key components of a healthy and well-grounded recovery.
Acceptance and Commitment Therapy
Our therapists assist individuals in developing greater psychological flexibility and reconnecting with their values in recovery. We use these values to help clients commit to re-engaging in their lives in a more meaningful and productive way.
Seaside Therapy
Every week clients are escorted to a beach for an afternoon of healthy and sober recreation. More than just a social outing, seaside therapy allows clients in early recovery to create positive experiences and memories in sobriety.
Our Facilities
Our inpatient treatment center combines Eric Clapton's vision of healing and tranquility. Antigua provides a combination of genuine human compassion and harmonic healing from the environment. These are the elements that brought him peace in his recovery that he wanted to share with others brave enough to give recovery a chance.
We are tucked away in a beautiful setting, giving our clients privacy to heal. Our location is a great place to get away from the stressors of daily life and focus on recovery without distraction. We are a small center so you get lots of individual attention and Confidentiality is assured.
Begin Your Journey to Recovery Today
Frequently Asked Questions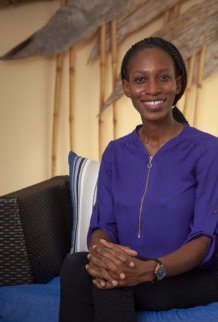 Eligibility for Financial Assistance
We provide scholarships and discounts to those who cannot afford the full cost of treatment and genuinely want to start their journey to recovery.
"Crossroads has been a life changing experience for me, I am so grateful for the opportunity to heal, and self-forgive. Thank you to the wonderful staff for creating a safe and welcoming environment. Crossroads will be forever in my heart."
Cuzz P. California
Our Admissions Process Begins with a Phone Call
Our admissions process begins when you pick up the phone. This is a confidential and private assessment meant to determine if Crossroads Centre Antigua is right for you. This begins with assessing your current physical, psychological and emotional status. Our program is also designed to remove any travel concerns you may have, and we will assist with travel arrangements through our preferred agents. Call 1 (888) 452-0091 Today and start the first steps of your recovery journey.
Highest Quality of Care that is Affordable
At Crossroads Centre Antigua we will work with you to make treatment as affordable as possible. We are also able to assist clients with insurance filing if this option is available. We ensure all records remain confidential.
"Thank you to Crossroads for teaching me how to live one day at a time."
Michael M., Crossroads Centre Antigua Alumni