Crossroads Guitar Festival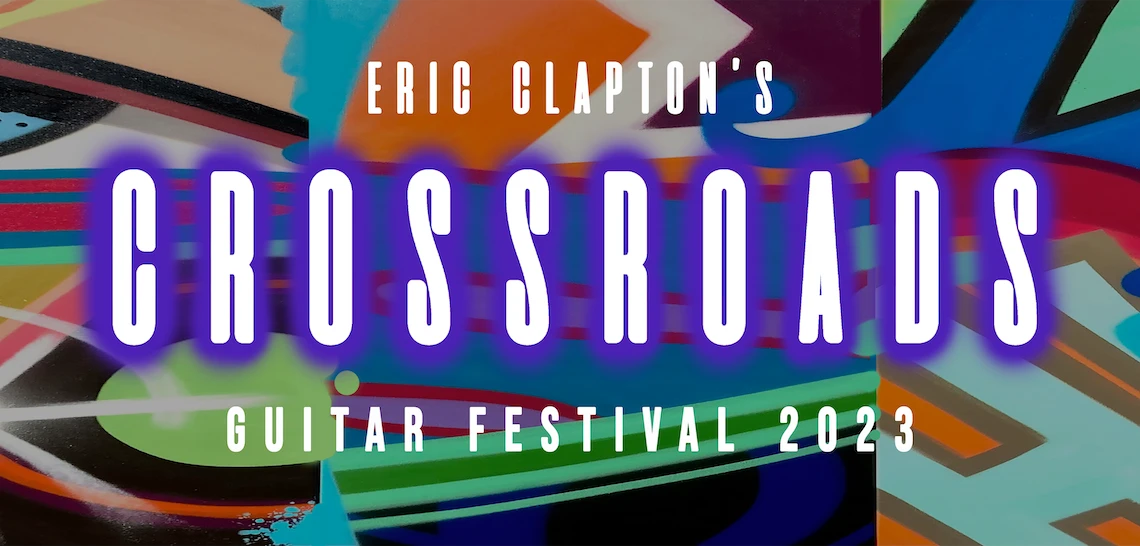 LOS ANGELES, CA (April 17, 2023) – Eric Clapton announced today the 6th installment of the Crossroads Guitar Festival. The Festival, which has become legendary in its own right for hosting performances and impromptu collaborations from the world's most renowned guitar players, will take place over two nights on September 23rd and 24th at the Crypto.com Arena in Los Angeles, CA. Clapton will gather the past, present and future of guitar music onto one stage for an unparalleled musical event featuring performances from the below list of notable guitarists. Tickets to the Festival will go on sale this Friday, April 21 at 10:00 a.m. local via Ticketmaster. Please note that each day will be sold as its own ticket and there will not be 2-day passes.
On behalf of Crossroads Centre Antigua, we would like to express our deepest gratitude to our Founder, the Crossroads Guitar Festival, the performers, and supporting partners for their unwavering commitment towards the care we provide locally and internationally.
Eric Clapton's Crossroads Guitar Festival 2023 [Interview]
We are thrilled to be with Turn Up For Recovery (TUFR) at the Guitar Festival, an initiative that was announced in 2019 at Eric Clapton's Crossroads Guitar Festival in Dallas, Texas. Since then, TUFR has been steadily growing and spreading its message of bringing people together through music, while raising awareness and funds for recovery.
TUFR believe that each and every gig makes a difference in changing lives, one gig at a time.
Crossroads Centre Antigua, together with Turn Up For Recovery, will be at the Crossroads Guitar Festival throughout the two days.
We look forward to making a positive impact together.