Addiction Treatment
Without Distraction
Experienced and Internationally Recognized Staff
Our staff includes a full-time International Society of Addiction Medicine-certified M.D., psychologists specializing in acceptance and commitment therapy and mindfulness, an American Board of Addiction Medicine-certified psychiatrist, registered nurses and master's-level clinicians.
Find the Right Program for You
We believe that addiction treatment isn't solely about treating substance abuse—it's about healing the body as a whole.
The provision of yoga and massage, as well as individual nutritional guidance, ensure that the physical and emotional needs of our clients are fully addressed.
"Looking back over the years of my own recovery, I know I could never have made it without the kind of treatment that we offer here. I wish you all the best, in the hope you may find peace, freedom and happiness in sobriety."
Eric Clapton, Founder
An International Treatment Centre of Excellence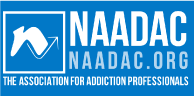 Our Approach to Recovery
At Crossroads Centre Antigua, we see our clients as individuals suffering from a condition that impacts all aspects of life. We begin by addressing physical needs, followed by an individualized treatment plan designed specifically for each client. Our aim is to help our clients gain knowledge and an understanding of the tools they will need to begin their journey of recovery.
"Crossroads wrapped its arms around me and helped me to rebuild myself in a happy and beautiful way. I owe my life to it. "
Abigail F.H., Crossroads Centre Antigua Alumni