Watching your loved one struggle with substance misuse is never easy, and choosing a rehab center is a significant step towards recovery for the whole family. Amidst the pain caused by addiction, finding the right treatment center can be a light in the darkness.
No two addictions are the same, and as such, no two recoveries are either, so recognizing the uniqueness of each person's journey is key, and it's essential to find a center that offers compassionate, individualized treatment programs tailored to your specific requirements. A vast range of options exists, but the right choice doesn't just help conquer addiction; it's a catalyst for growth, resilience, and claiming your right to a joyful, peaceful life. Beyond detox and medication, a quality treatment center provides the space to address underlying issues such as relational conflicts, historical trauma, and other mental health conditions. It equips you with the resources and knowledge to understand yourself better, giving you the tools you need to live a fulfilling life without the need for substances.
What to Consider and Look for When Choosing the Right Rehab
Choosing the right rehab is vital when seeking recovery from problematic drinking or substance use. It's essential to align the center that meets your unique needs and recovery goals to ensure a personalized and effective treatment experience. It's not a decision to make lightly, so conducting extensive research, assessing various treatment options, and contacting multiple centers to gather comprehensive information is advised.
Prioritize treatment facilities that offer a blend of accredited programs, specialized therapies, and supportive amenities, and aim to select a rehab center that promotes empathy, expertise, and a commitment to your holistic recovery and well-being.
What Are Your Goals for Rehab?
Having clear and realistic goals is important as they will guide the choice of treatment program and will help ensure the center is attuned to your specific needs. Also, make sure that the chosen program meets your personal requirements, such as dual diagnoses or specific medical conditions. Some areas you might wish to consider are:
Managing Urgent Problems: Addressing immediate issues like medical conditions or detox that need urgent attention.
Controlling Drug and Alcohol Addiction: Whether aiming for abstinence or reducing consumption, establishing control is a common objective.
Improving Physical Health: For those whose health has been compromised due to substance use.
Enhancing Social Relationships: Strengthening connections with family and friends.
Navigating Legal Challenges: Including issues related to probation, parole, or pending court cases.
Developing Self-Respect and Mental Well-being: Cultivating a sense of self-worth and managing psychological stressors.[1]
Res.
[1] https://www.ncbi.nlm.nih.gov/books/NBK235499/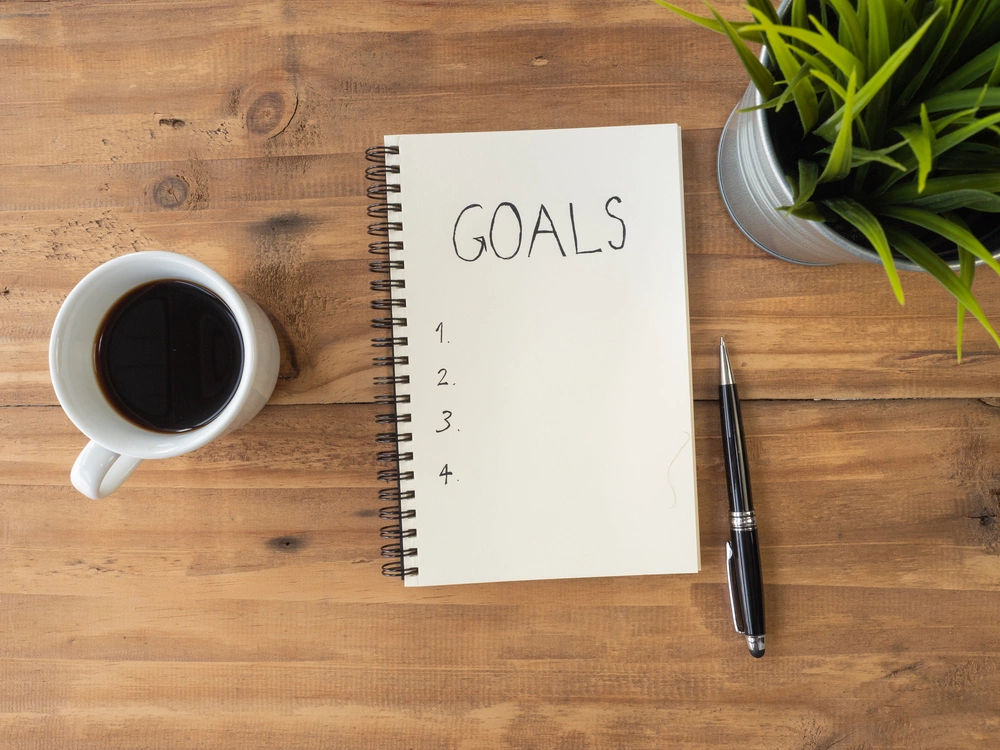 Assessing What a Rehab Center Offers
Entering an environment where the treatment program resonates with your needs and therapies are thoughtfully tailored for you is entirely possible. It's not just about the facilities or program, though; it's also about finding a place where you feel confident in the staff and feel safe in the knowledge that you're in capable and caring hands.
Clinical Staff Credentials and Licenses
When choosing a rehab center, prioritizing the credentials and expertise of the clinical staff is paramount. A qualified team brings a blend of essential skills and knowledge, nurturing various aspects of recovery, from the physical to the psychological.
Key credentials to look for include:
Licensed Alcohol and Drug Counselor (LADC): Specialized in treating substance use disorders.
Licensed Chemical Dependency Counselor (LCDC): Focused on chemical dependency and recovery.
Licensed Professional Counselor (LPC): Trained in various therapeutic techniques.
Certified Addiction Counselor (CAC): A certification has various levels focused on addiction treatment.
Certified Co-occurring Disorders Counselor (CCDP): Specializing in treating co-occurring disorders.
National Certified Addictions Counselor (NCAC): A national certification for addiction counseling.
Master Addictions Counselor (MAC): Advanced credential for addiction professionals.
Licensed Clinical Addiction Counselor (LCAC): Specialized in clinical addiction counseling.
Licensed Social Worker (LSW): Professionals focused on social aspects of well-being.
Licensed Master Social Worker (LMSW): Holding a master's level knowledge in social work.
Licensed Clinical Social Worker (LCSW): Specialized in clinical social work practices.
A diverse team, including medical doctors, nurses, psychiatrists, and wellness specialists, among others, contributes towards a holistic approach to recovery and caters to the unique needs and challenges that people may face as they progress on their journey.
Crossroads is home to a team that embodies such expertise and compassionate care, ensuring that every aspect of recovery is approached with the proper care and attention.
What Is the Staff-to-Client Ratio?
When considering a rehab center, it's essential to look at the staff-to-client ratio. A lower ratio means that each person receives more focused and personalized care, enhancing the effectiveness of the recovery process. This aspect is a good indicator of the center's commitment to ensuring that every person receives ample support and attention.
An optimal staff-to-client ratio ensures that the level of care provided isn't spread too thin, allowing for a more nurtured and supportive environment. At Crossroads Antigua, we are proud of our low staff-to-client ratio, which ensures we can provide each person with the tailored care and attention they deserve and also protects our clinicians from burnout.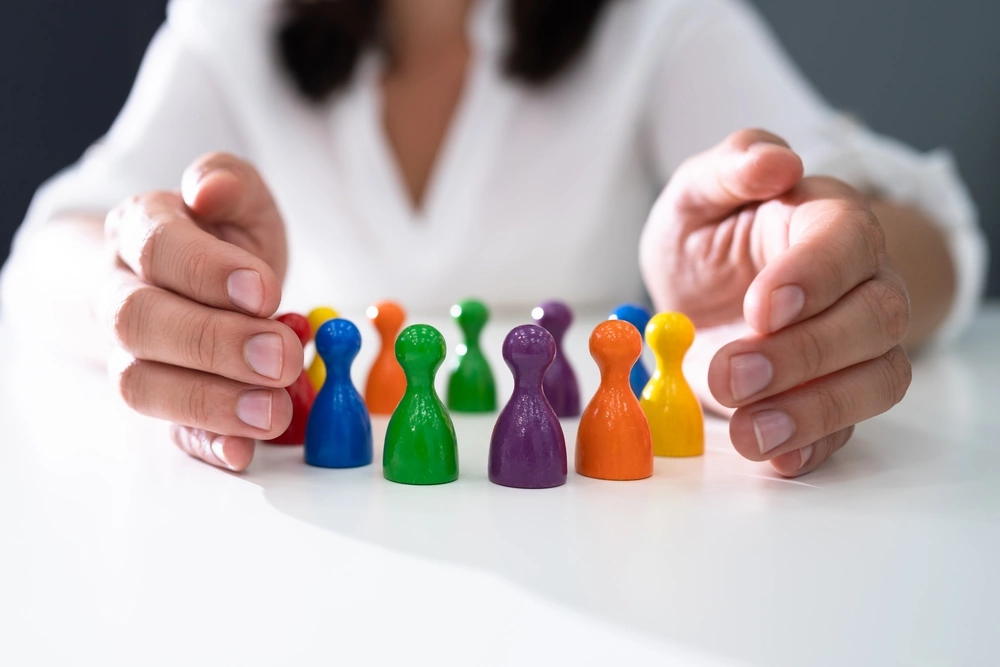 Determine if You Need Specialized Care
When looking at the unique challenges that different groups may face, such as women, LGBTQ, and veterans, specialized treatment can significantly impact the effectiveness and comfort of the recovery journey.
Focused services that are designed to address the specific needs and nuances involved in treating substance use disorders in these particular groups need to consider the possibility of co-occurring mental health disorders and the different societal or trauma-related factors that might affect their treatment and recovery process.[2]
Choosing a center that offers specialized care in these areas can ensure a more tailored and sensitive approach, respecting each person's individual experiences and challenges in a supportive environment.
Res.
[2] https://www.ncbi.nlm.nih.gov/books/NBK64815/
Medical Detox or Medication-assisted Therapies
Medical detox is sometimes necessary at the start of the recovery process, particularly for those withdrawing from substances like alcohol or benzodiazepines, where withdrawal symptoms can be severe or even fatal. It involves medically supervised reduction that mitigates the risks associated with withdrawal symptoms while ensuring the process is as safe and comfortable as possible.
When selecting a rehab center, consider how these medical aspects are integrated into the treatment process. A comprehensive approach, combining medical detox and medication-assisted therapies with therapeutic interventions, ensures a more supportive and effective pathway towards recovery from substance use disorders.
Rehab Reviews
When evaluating various rehab facilities, reviews can be a beneficial resource. They offer a glimpse into the experiences and satisfaction of past clients, helping you find the right treatment provider that best suits your needs.
While looking through reviews, it's important to maintain a balanced perspective. Consider that some reviews, particularly negative ones, might be influenced by individual, emotionally charged experiences, so it's important to look at the broader picture, taking into account the overall trends and patterns in the feedback rather than focusing solely on a few isolated opinions.


What a Rehab Center Should Ask You
A good rehab center will be thorough in its assessment to ensure they can tailor their services to meet your specific needs. Here are some questions that a reputable rehab center should ask:
What is the extent of your substance use or compulsive behavior?
Do you have any physical health problems?
Are there any current or past mental health issues?
Do you have any legal issues that need addressing?
How do you plan to fund the treatment program?
Can you provide details about your family situation, responsibilities, and any relationship issues?
Do you have any special dietary needs or restrictions?
What are your transportation needs to and from the rehab center?
Are there any medications you are currently taking, including prescription details?
Have you had any past treatments for addiction, or have you undergone detox previously?
What Should I Ask A Rehab Center?
When considering a rehab center, it's not just about the questions they ask you but making sure you have questions for them, which can help you gauge the facility's suitability to your specific needs. Some recommended questions to pose are:
How long has the facility been in operation?
Do you maintain contact with past guests? If so, for how long?
How many people do you treat at one time?
Are fitness facilities or a gym available?
Are there opportunities for activities outside the treatment center, such as sightseeing, meetings, or shopping?
How close is the nearest reputable hospital in case of an emergency?
Can additional services, like massages or salon treatments, be purchased?
Is the facility licensed and accredited to offer the treatment provided?
What evidence-based treatments are employed here?
What types of psychotherapy or other therapy do you utilize?
What medications are available for specific substance-use disorders during detox?
Is each person provided with a personalized treatment plan?
Do you have an aftercare program?
What is your Family of Origin history, and are there any significant traumas that should be considered?
It's essential to communicate your specific needs and ask how the facility would accommodate them. Always ensure the center can cater to your particular requirements and has experience treating people with similar life circumstances and age groups.
Connection and trust are paramount. If you're unsure – keep asking! Making a well-informed decision is imperative to your journey towards recovery.