Watching a family member or a loved one struggle with a drug or alcohol addiction can be emotionally and mentally challenging for all of those involved. Encouraging someone you love to get into rehab can be a difficult situation, especially if they do not fully understand the severity of their substance abuse problem.
Most people living with an active addiction will need professional help to start their recovery journey. If they are hesitant about the idea, it is essential to understand how to get someone into rehab. This process is intimidating because it is difficult to know how a loved one will react when suggesting rehab. It's important to remember that encouraging family members or other loved ones to get help will only lead to positive change.
How to Help a Loved One Get Drug or Alcohol Addiction Treatment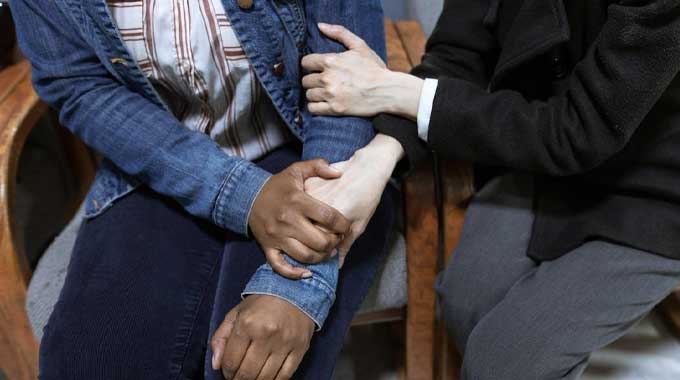 When someone you love is engaging in active substance abuse, it is difficult to know how to effectively support them and get them into voluntary treatment. Perhaps they have covered up their substance abuse and have been refusing treatment for a long time, but now, the negative effects are more apparent than ever.
It's important to encourage a person with an alcohol or drug addiction to understand the disease and how it is controlling their choices and life. Remind them they are the one who is in control. There is no need to guilt trip someone into getting treatment. Instead, guide the conversation using compassion and care. Express concern, encourage responsibility, and ensure they know it is all coming from a place of love.
If your loved one has admitted that they are struggling and wish to actively seek outside support from a treatment center, this is the first big step. If a loved one has come to you for support, you should know that you cannot help this person by yourself. Addiction is a chronic disease that requires professional help for the best chances of a successful recovery.
Offer to help them find treatment options, accompany them to visit the treatment facility, and help arrange future appointments. For someone living with an addiction, reaching out for support and help can be a new and scary experience. Your encouragement throughout this stage will support your loved one to follow through with the entire process.
Intervention to Help Someone With Addiction Issues
In some cases, a heart-to-heart may be an effective approach when speaking to your loved one about their problem. But unfortunately, more often than not, a person with an addiction struggles to acknowledge their negative behaviors and how they are affecting their loved ones. This is when an intervention should be utilized.
If a loved one has not come to you for help, then the process is slightly more complicated. An intervention is the most effective way to communicate with a loved one about their substance abuse and addiction issues. It is a straightforward approach that can help your loved one make an informed decision regarding recovery options.
An intervention is a formal gathering of friends, family members, and in some situations, a professional interventionist, with the aim of inspiring positive change. During an intervention, the intervention team will come together to confront and discuss how the loved one's addiction has negatively impacted that person's life as well as their own. The ultimate goal of an intervention is for your addicted loved one to accept outside help and for them to follow through with treatment.
When to Intervene to Help a Loved One
People who have a substance use disorder can be in denial about the severity of their disorder. Additionally, the stigma surrounding addiction and treatment may be stopping them from seeking help. Providing an environment of encouragement and honesty can support your loved one in making the first steps on their recovery journey. It may be the right time to establish an intervention plan if your loved one:
is unable to control their substance abuse despite the consequences
is experiencing professional, financial, or personal difficulties
cannot identify or see how their drug use is causing problems or difficulties for themselves and those surrounding them
is unwilling to talk about their behaviors
Five Top Tips on How to Get a Loved One Addiction Treatment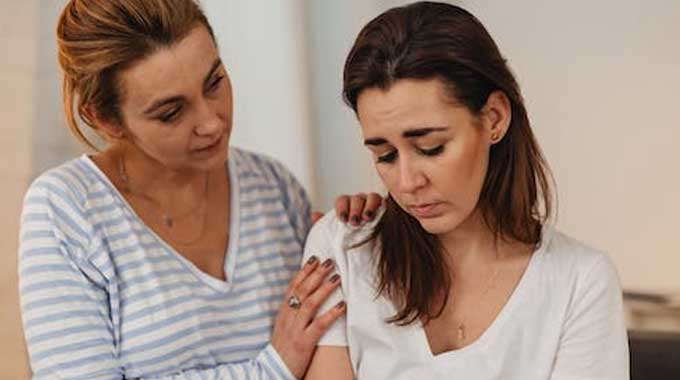 To support your loved one in seeking treatment and attending a rehab center, there are certain steps that you can take to make the process easier for them and yourself. Below are five top tips on how to get someone into rehab.
Understand the Signs and Symptoms of Substance Abuse
To support your loved one in their recovery, it is important to familiarise yourself with the warning signs of addiction to drugs or alcohol. This can include noticing changes in their behavior or noticing that they are engaging in more reckless or dangerous activities, but remember, the signs of addiction can be hidden in plain sight.
The exact symptoms your loved one demonstrates will be dependent on the substance they are abusing as well as the level of their addiction. While they may not display outward signs, they may be uncharacteristically hyperactive or have the ability to not sleep for long periods of time.
Drug and alcohol addiction can also lead to problems in interpersonal relationships, school or work performance as well as financial difficulties. If a loved one is displaying any of these noted signs, it may be time to think of alcohol and drug treatment options for moving forward.
Research Treatment Options for Drug and Alcohol Addiction
Due to individual differences, the process differs for everyone, and while a specific treatment plan may work for one person, it may not work for all. When researching treatment options, keep in mind the following.
The type of program. Is an inpatient or outpatient rehab program needed? Does your loved one need to undergo a detox?
Location of the treatment center. Will your loved one benefit from staying local or from moving to a location further away?
Treatment approach. Research the different therapy options and try to establish what would be most suited to your loved one
Plan an Intervention
Discussing an addiction with a loved one needs to come from a place of care. It is important to understand when to be firm and when to be sympathetic. Actions and words have a great impact, so it is important to choose them with care. The most effective way to confront a person struggling with an addiction is to plan an intervention.
Discuss Options With a Medical Professional
When you are thinking about trying to get someone into rehab, it is always best to talk with a medical professional about your different options. With an abundance of experience in dealing with patients living with an addiction, they will be able to effectively guide and support you in making informed decisions about treatment.
Provide Ongoing Support
There are many ways that you can provide support throughout your loved one's recovery process. One of the most important ways is to ensure that they know you're always there to listen and help whenever they may need it. While at times they may reach out for support, sometimes they won't. But the important thing is that you are there.
By educating yourself on the recovery process, you can offer emotional support from a place of knowledge and can help promote their recovery to move forward. For those in recovery, a support system can go a long way and offer many different benefits. Having a substance use disorder and beginning recovery can seem isolating, so ensuring that your loved one knows they are surrounded by people who care can make a world of difference.
Treatment for Drug or Alcohol Addiction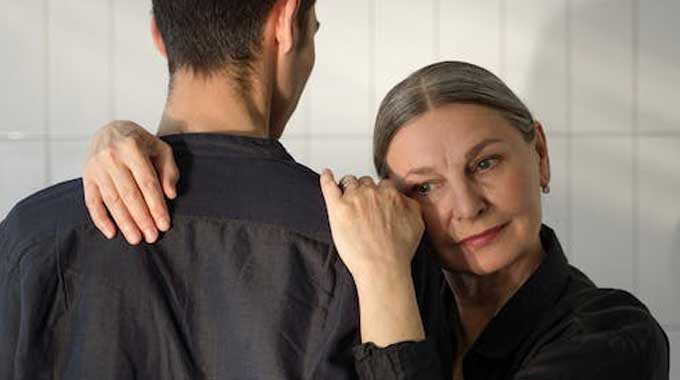 A rehab facility will offer two types of treatment: inpatient and outpatient. When first seeking treatment, a professional will work with the individual to determine the best level of care suited to them. Individual differences, such as the presence of a co-occurring disorder such as depression, the nature of the substance abuse, and the intensity of the addiction all determine what treatment will be most effective for them.
Inpatient Rehab
Inpatient care is where a person will live in a rehab facility for the duration of their program. Here patients are under the supervision and care of nurses, doctors, and other types of mental health and medical professionals. These programs are highly structured and can last anywhere from three weeks to 12 months. An inpatient treatment plan typically includes:
medically managed detox
individual therapy
support groups
medication management
skill building
aftercare planning and follow-up treatment
This type of support provides a safe space where people are able to purely focus on their recovery.
Outpatient Rehab
Typically, people who have been diagnosed with a less severe substance use disorder will be recommended an outpatient treatment program. These can vary in length and intensity, but they generally allow people to keep their day-to-day activities while attending treatment sessions at a rehab center. Sessions typically focus on:
substance abuse education
stress management
relapse prevention
communication skills
goal setting
It is not uncommon for individuals who have completed an inpatient treatment program to step down to an outpatient program. This can help individuals learn to balance independence alongside accountability and support.
Treatment at Crossroads Antigua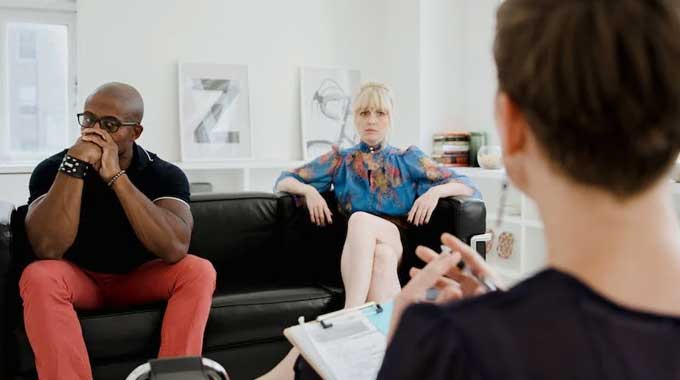 At Crossroads Antigua, we know that addiction is a disease that affects many lives and can often leave people feeling out of touch. Whether your loved one is struggling with cocaine, alcohol, opiates, or any other substance, our drug and alcohol abuse treatment programs are aimed at healing the whole body.
We offer medically managed identification, a residential program, family therapy, and a restore and connect program. Our residential program utilizes evidence-based therapies combined with fitness, mindfulness, and nutrition to create individualized holistic treatment plans for each of our clients.
We also offer other support alongside our programs, including fitness, nutritional assessment, massage therapy, yoga, acupuncture, trauma therapy, and more.
Our family addiction counseling program allows family members to participate in their loved one's recovery, and begin to heal as a whole family. Here families will learn the necessary skills needed to break destructive communication patterns and boundaries.
To discover how we can support you and your loved one, contact our treatment facility today. We are here to help.